You can read about La La Salama over at Alyce's blog here. To summarize the project here is an excerpt from Alyce's blog: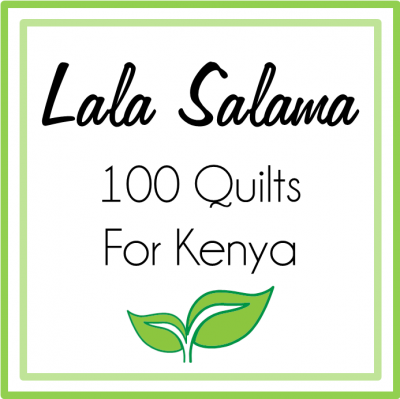 The aim for this project is to provide a special quilt for every child's bed in the new Bethany Kids Children's Center at AIC Kijabe Hospital in Kijabe, Kenya. This building is scheduled to be complete in mid-2014 and will serve vulnerable children all over East Africa with medical and surgical conditions, especially Spina Bifida and birth defects.
The theme for the wing is going to be "The River of Life" with teal/blue-based common halls and nursing area, but the river ends at each little patient bay, which will be a green "Island of Hope". Each patient bay (between 2 and 8 beds) will have a green theme as a soothing place of rest for both boys and girls. They hope to have a handmade quilt for each of the beds, and this is where we come in! They would really love 100 quilts from around the world, each different and unique.
The photo at the top is my Kona solids I will be using and I will add in a few prints as well. I am still considering what pattern to use and I will be starting this quilt the beginning of the New Year. They have a commitment of 60+ quilts so far towards their goal of 100.
How are you doing with your Christmas sewing? If you need any cushion making inspiration the place to be come December 1 is over at
Ms. Midge
. She will be doing a Cushion For Christmas Blog Hop and here is the line up:
Sunday 1st December - Me! Ms. Midge
Take a breath……
Saturday 14th December - Round up of Blog Hop and link up YOUR projects!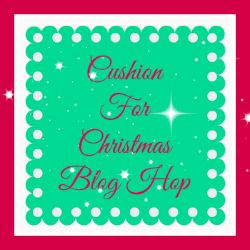 I am excited to be participating in this blog hop and the wheels of my mind have been turning with ideas since Midge told me about it. Actually, she inspired me with
this cushion
she made. I have wanted to make a cushion since seeing it. I love the design, quilting, and colors! Not only is Midge an awesome piecer but she is also a talented quilter so be sure to check it out and link up a cushion of your own! The cushion can be holiday related or not. Hope your week is off to a great start!